JAKARTA (TheInsiderStories) – The upcoming Asia Pacific Economic Cooperation (APEC) in Da Nang, Vietnam is a good opportunity for the Indonesian government to re-state bilateral free trade agreements with other organization's members and push for Indonesia's flagship commodity exports, in particular with countries where Indonesia is still recording trade deficit.
In the third quarter, Indonesia still recorded trade deficit with a number of key APEC members, recording deficit of US$1 billion with Thailand, $200 million with Japan, $4.5 billion with China, Australia $790 million, $200 million with South Korea. Therefore, Indonesia needs to lobby peer competitors in order to prevent such market scramble.
"We can re-state our bilateral trade agreements with our peers to cooperate by jointly selling certain commodities," Sri Soelistyowati, Deputy of Statistic Analytic and Balance, Statistics Indonesia told TheInsiderStories.
"If our commodity isn't competitive enough in APEC market, we should learn from competitors, such us Thailand, as their products are widely accepted, including Thai tea, Bangkok guava and papaya and other agricultural-added value products,"  she said.
Thailand that has competitive advantages in food and agriculture commodities, can focus in those commodity, but Indonesia can provide complement products. The two countries can jointly target big markets.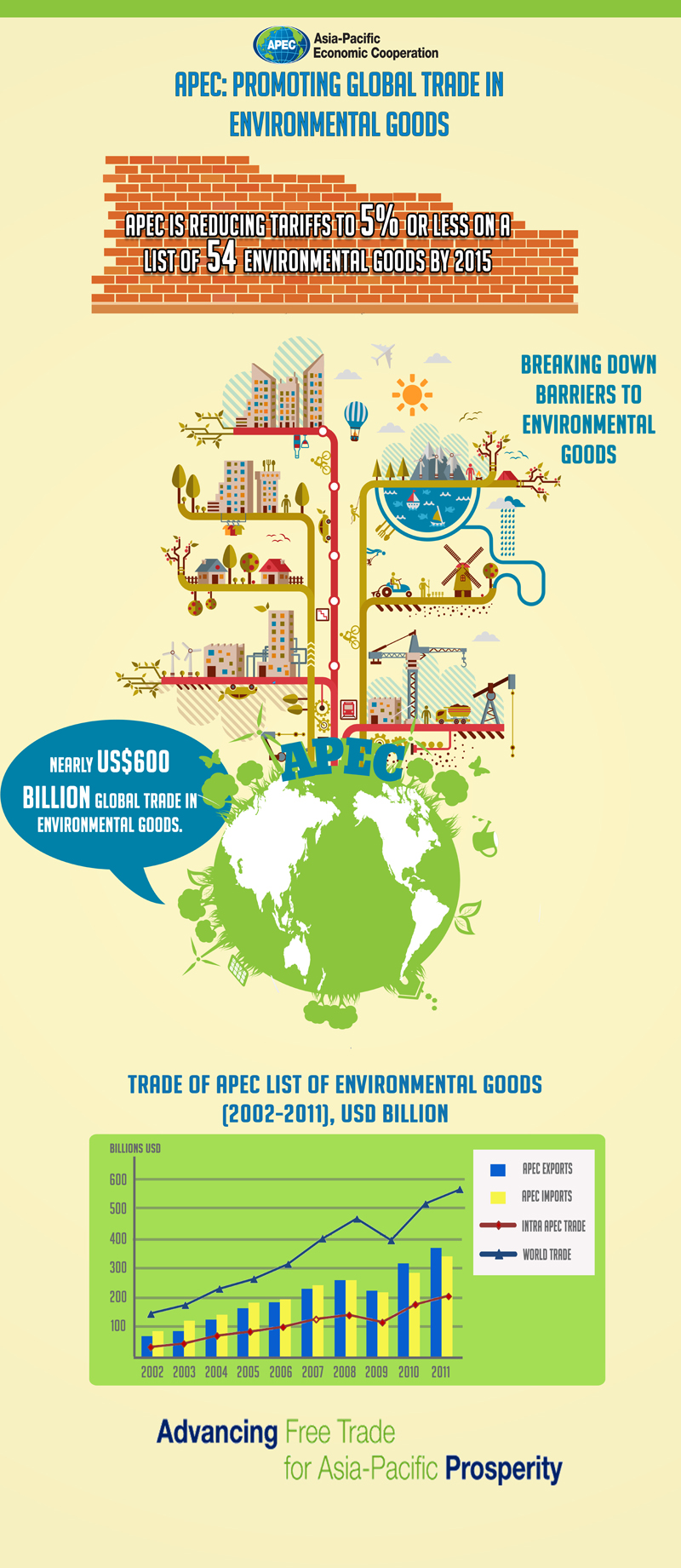 In sharing economy era, according to Soelistyowati, sharing of export portion with the peers competitor is already become common thing, especially sharing with some level of technology and human resource skill.
In addition, Indonesia should extend its trade partnership to new markets such as Peru, Mexico and Canada as well as Taiwan, as these markets promise new consumer for Indonesian commodity. "We should be mapping potential products, production costs and improve products' added value," Soelistyowati said.
Recently Taiwan expressed their interest for industrial collaboration with Indonesia  that is likely to be discussed during the upcoming APEC Summit in Da Nang town, Vietnam this week, the Taiwan Bureau of Foreign Trade said.
"We have an opportunity to hold talks with Indonesia. We will also seek chances to initiate bilateral talks with other Southeast Asian countries during the APEC summit," Taiwan's Bureau of Foreign Trade Director-General Yang Jen-ni told local press.
Minister of Economic Affairs Shen Jong-chin and Minister of National Development Council Chen Mei-ling are to lead the Taiwanese delegation to Vietnam this week and participate in the APEC Ministerial Meeting the day after, the bureau said.
The bilateral talks between Shen and Indonesian Minister of Trade Lukita Enggartiasto would cover cooperation in shipbuilding, machinery products, food processing, agriculture and "smart" city technologies.
Indonesia is among the 12 countries to join APEC in 1989. Today, more than 20  countries join APEC, which represents 39 per cent of the world population.
Economic growth and trade performance in the APEC region and the world have generally moved in tandem since APEC comprises almost 60 per cent of global GDP and trade.
However, since the 2008 Global Financial Crisis, the APEC region has grown at a relatively faster pace than the rest of the world. In 2016, the APEC
region expanded by 3.4 percent, while the rest of the world grew by 2.9 percent, according to APEC policy paper.
In the first half of 2017, the APEC region expanded at an average of 3.9 percent, higher than the 3.3 percent GDP growth reached in H1 2016. This expansion can be attributed  to both favorable external developments, driven by a firmer global economic recovery, and domestic factors, particularly steady private consumption, relatively strong industrial production, and continued improvement in exports.
APEC certainly plays vital role in promoting sustainable multilateral global trade which is transparent. fair and adapting to the new challenges. Indonesia can optimize the upcoming APEC Summit in Dan Nang, Vietnam, to foster trade among APEC members as well as push for trade talks.
Indonesia alongside with Vietnam and Philippine also have the opportunity to become "richer, stronger, more market-oriented, and perhaps more democratic. Among the ten ASEAN countries, Indonesia is particularly attractive for the expansion of trade ties.
Indonesia is not ASEAN's only important economic actors, but it is likely to drive economic growth in a way the others will not. America should be poised to both support and reap the benefits from that growth. With nation's wealth more than quintupled between 2000 and mid-2016.
Its middle class is currently expanding from eight to nine million people each year, a trend expected to continue through the end of the decade. More than 60 percent of the country's population is working age, and the labor force is set to grow due to the country's young population. Indonesia's median disposable income is forecast to reach $11,300 in 2030, up from $6,300 in 2014.
"During his campaign, Trump promoted the United States' vision for a free and open Indo-Pacific region and underscore the important role the region plays in advancing America's economic prosperity. Sure he will prove it during APEC meeting," Soelistyowati added.
Written by Yosi Winosa, email: yosi.winosa@theinsiderstories.com